"THE ONLY PERSON YOU ARE DESTINED TO BECOME IS THE PERSON YOU DECIDE TO BE"

 R.W.Emerson

My yoga practice is a mix between Vinyasa Flow und ISHTA Yoga.
Vinyasa Flow Yoga is a flowing form of Hatha Yoga. Carefully chosen asanas weave into a harmonious sequence while focusing on proper alignment and breathing. Our inhale as well as our exhale are our lead to take us where we would like to be taken, allowing us to still the mind resulting in a moving mediation.
"ISHTA" = Integrated Science of Hatha, Tantra und Ayurveda. Founded by Alan and his father Mani Finger, ISHTA combines those three pillars beautifully while integrating Kriya und Laya Yoga techniques; in addition, the knowledge of Yogananda and Iyengar  creates a unique modern understanding of anatomy, energy and nature of the human being. ISHTA Yoga provides a holistic yoga experience: asana practice, pranayama and meditation, the philosophy of tantra and the science of Ayurveda merge into a seamless yoga practice that strengthens our self-healing powers, our consciousness and inner growth (source Airyoga.de).
YOGA CLASSES 

• COMPANY YOGA • PRIVATE LESSONS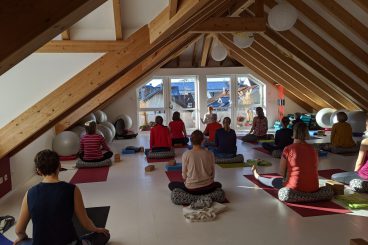 YOGA CLASSES


C☀️ MMING SOON



हरी ओम् तत् सत्
Hari Om Tat Sat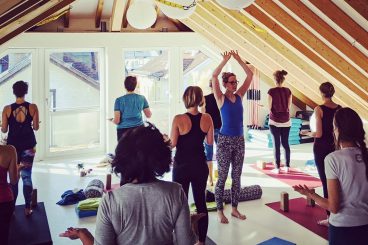 COMPANY YOGA
Do something good and special for your employees and treat them to Yoga. It is such a gift even if it is just a short period of time. Practising yoga has amazing benefits (e.g. alleviate stress and back pain, increases stress resistant and promotes our overall well being)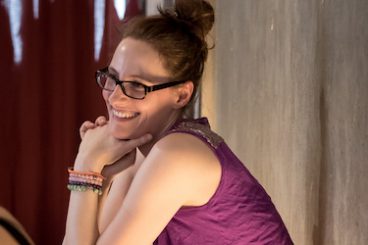 PRIVATE LESSONS
Dive deeper into your practice may it be yoga and/or meditation in your individual time and let me support you.
Wherever you are in your practice whenever your time makes it possible let's figure out what works best for you.